October 19, 2020 10:49 am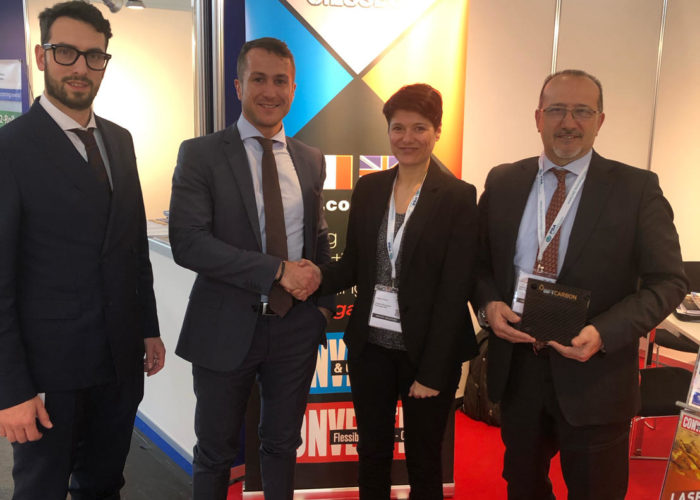 Simonazzi SRL is pleased to announce the agreement with the BFT Flexo company for the distribution in Italy of the new inking and washing systems applied to flexographic printing machines.
Bft Flexo produce a new innovative and highly technological systems that allows the companies to have a significant economic saving and improve the environmental impact. Relying on these new system allows to reduce by more than 50% the use of water, to recover 88% of the ink before each wash and to increase the productivity capacity of the machine.
In the photo the handshake that enshrines the agreement between Luciana Simonazzi and Simone Bonaria of BFT Flexo.
For all details and info contact us or fill in the form on line.